Huseyin Djemil, operations consulatant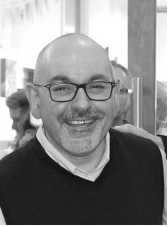 Huseyin has over 25 years' experience specialising in the criminal justice, substance misuse treatment, and social care sectors

Huseyin underwent residential rehabilitation for class A drug use in 1986, and has gone on to roles including:
Admissions & Referrals Coordinator for a residential rehabilitation centre
Substance Misuse Arrest Referral Worker in the Thames Valley Police area
Community Drug and Alcohol Service Manager
Drug and Alcohol Action Team Coordinator & Commissioner
HM Prison Service London area Drug Strategy Coordinator for the 7 London prisons.
In 2009, he developed Green Apple Consulting Ltd Green Apple Consulting Ltd working with organisations and people with the simple aim of improving the condition of his clients and therefore improving the lives of the people around them.
He now works with an extensive range of UK & International charities, social enterprises, private and public sector organisations, central government departments, universities, local authorities, religious institutions, think tanks, and other consultancies.
In 2012, Huseyin founded Towards Recovery a social enterprise which became a registered Community Interest Company in 2017. It provides a variety of recovery-oriented events and services that help people with a problem relationship with drugs and alcohol to initiate recovery, sustain recovery and integrate into the wider community. It also aims to help people discover purpose and meaning and a to live a fulfilled life without drugs and alcohol